Welcome!
Welcome to Rainbow Print Group's Imprinted Promotional Products
We will personally help you sort through the thousands of choices available to further your brand visibility using promotional products. Let us guide you through the exceptional alternatives that will give you the "Best Bang for your BUCK"! Top Quality, On Time and Complete!!
Featured Item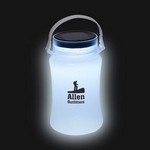 Foldable Waterproof Container w/Solar Li...
Foldable Waterproof Container w/Solar Powered Light is uniquely different! This floating, waterproof lantern is charged by solar and USB (cable included) . Light modes include normal bright, super bri...
$13.35 - $15.35
Signature Showrooms